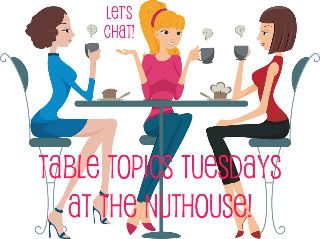 Alright our topic for today from
Shannon
is:
what is the last thing you cried about?
I am not a crier....I don't do it often....and usually it's my husband or kids...the last time it was hubby's doing. And, don't laugh, it was about housework (lack of), but get this...the whole rant was aimed at the kids so they would help me more cause he knows the hard time I have getting them to cooperate. But since he kept using the term" nobody does anything around here but me", I take it as an insult to my abilities....therefore the tears....why??? It wasn't even meant for me...and I sulked the rest of the day! I still haven't figured this one out......
Write your own post and run over to
Shannon's
at
Welcome To The Nuthouse
to link up!