<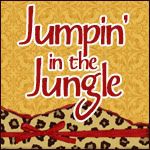 Well, well, what do ya think????
Look at me now!!! I'm so fun and funky!! I had Tonya from Lucky Girl Design Studio re-do me!!! And Oh My Gosh she did a great job!! And I bugged her to death and had her change and re-change numerous times and she just rolled with it!! Awesome to work with! Go see her and see what she has to offer, you'll love her!

And in honor of the "new" me, wish it were this easy in real life, I'm having a giveaway. Go visit my Etsy shop here and come back and tell me your favorite thing.... and I will make a unique, custom designed wall hanging for you if you win!! Just leave a comment! The Giveaway will be open until Sunday Jan 3rd at midnight est.

And please run by Tonya's and tell her how much you like the new Jane!!